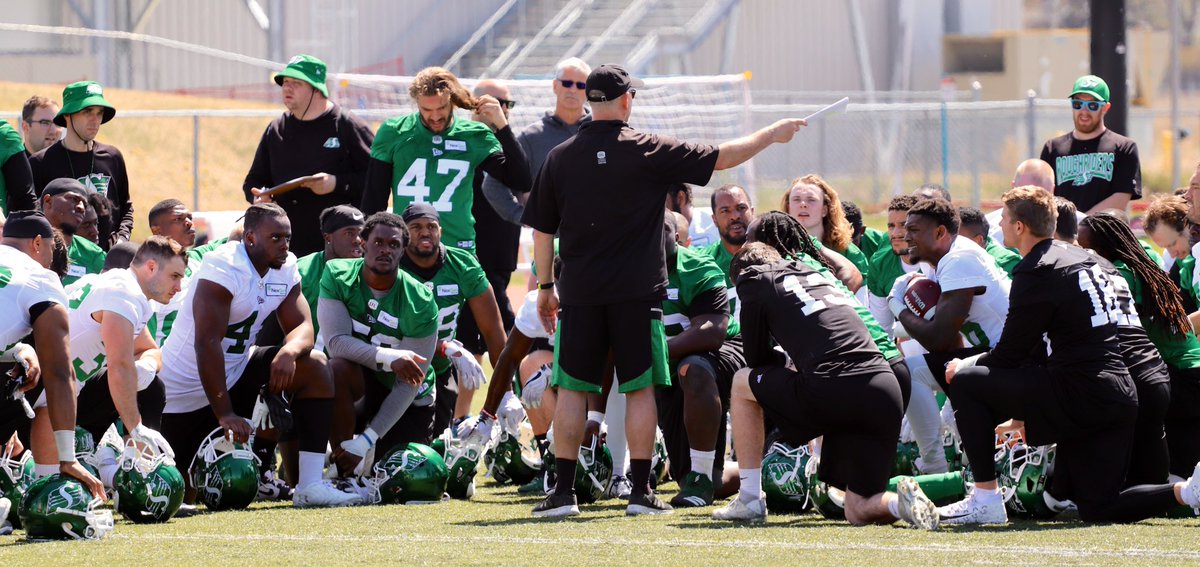 Picture: Saskatchewan Roughriders
The Green and White strapped on the pads for the first time at Coors Light Training Camp leading to some spirited exchanges and some fun in the trenches. The running backs got a lot of touches and the defensive and offensives lines squared off in one-on-one drills.
ROSTER MOVES
None
INJURY REPORT
Jordan Reaves (no update)
Mitch Picton (undisclosed)
Dan Clark (car accident)
Christion Jones (foot)
Brayden Lenius (undisclosed)
Justin McInnis (hamstring)
PLAY OF THE DAY
Defensive lineman Tresor Mafuta, the Roughriders sixth round pick in the 2018 draft, blasted by offensive lineman Dariusz Bladek in Tuesday one-on-one drills much to the chagrin of Bladek and the delight of his fellow defensive linemen.
QUOTE OF THE DAY
"We do have a saying if you would, something we want to live by, which is team above self."– Head Coach Craig Dickenson
TOMORROW
Practice runs from 9 a.m. to 11:30 a.m. at Griffiths Stadium