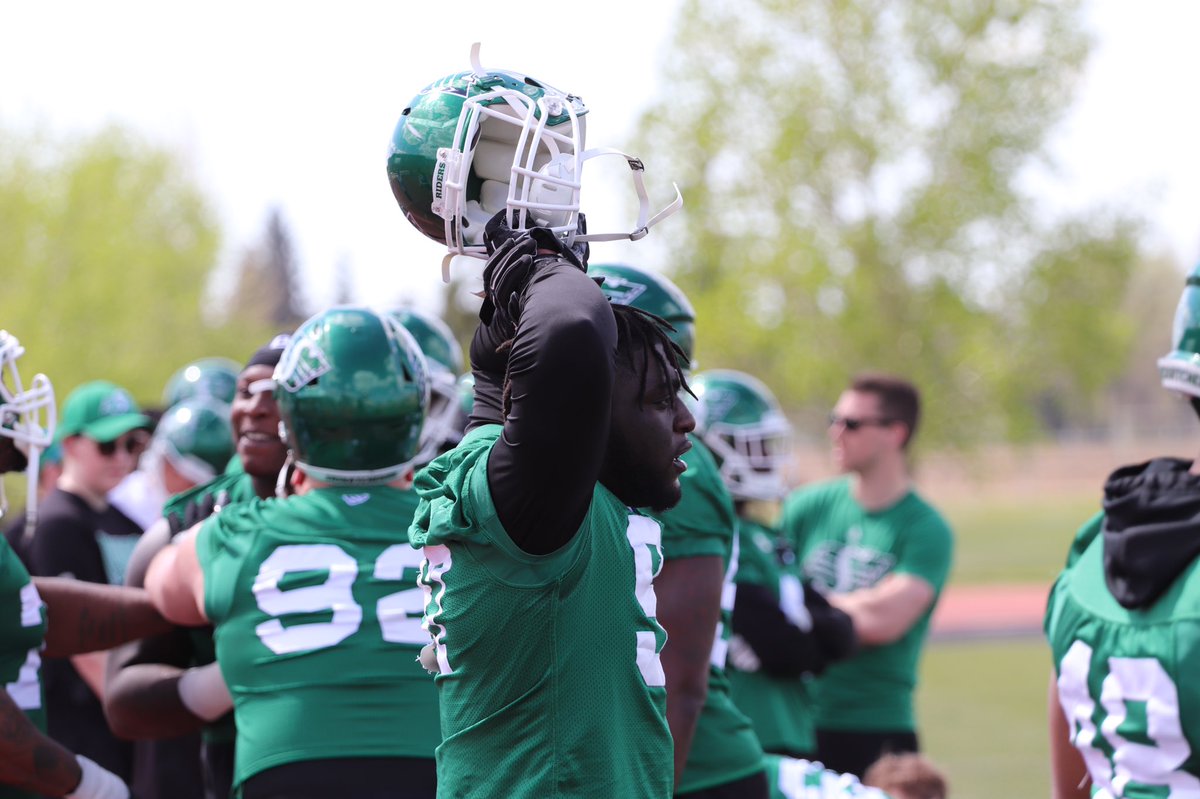 After a day of fun and football with our fans on Saturday and a light workout on Sunday the Roughriders were back to business Monday with a two-a-day practice. Mitchell Picton also hit the field for the first time since training camp began.
ROSTER MOVES
Added from veteran injured:
National long snapper Jorgen Hus
Released:
International linebacker Deion Pierre
INJURY REPORT
Elie Bouka (ankle soreness)
Solomon Elimimian (calf)
Paul McRoberts (illness)
Jordan Reaves (knee)
Dan Clark (car accident)
Christion Jones (foot)
Brayden Lenius (undisclosed)
Justin McInnis (hamstring)
PLAY OF THE DAY
Quarterback Zach Collaros hit wide receiver Kyle Davis with a long catch downfield that he came down with in double coverage.
QUOTE OF THE DAY
"They like each other and anytime your group enjoys being around each other that's always a good sign. It's a good group in the locker room and it's been a good group in the meeting room. They're a nice bunch." Head Coach Craig Dickenson on the cohesiveness of the offensive line.
TOMORROW
Practice runs from 9 a.m. to noon.