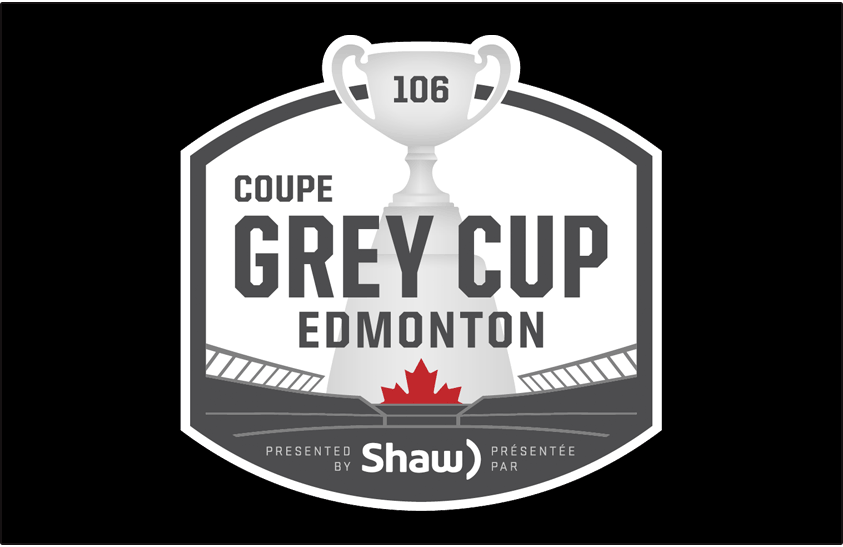 (Edmonton) – The 106th Grey Cup presented by Shaw, hosted in Edmonton last November, had a total economic impact of more than $81 million, a new study shows.
Overall attendance at Grey Cup events throughout the week reached 430,967, including 55,819 who attended the Grey Cup championship game itself and 30,841 visitors from out of town who spent $29 million during their stay in the city.
More than 93 per cent of the attendees reported having a positive experience at the Grey Cup Festival and two-thirds felt it was better than most of its predecessors, according to the Global Sports Impact Study conducted by Sportcal, a leading provider of sports market intelligence based in London, England.
"These impressive numbers are a testament to the support we received from the people of Edmonton and Alberta, the contributions made by our partners, the hard work of our staff and an army of volunteers, and the power of the Grey Cup itself to attract Canadians from every corner of the country," said Brad Sparrow, Chair of the Edmonton Eskimo Board of Directors and Co-Chair of the 2018 Grey Cup Festival Committee.
Randy Ambrosie, Commissioner of the Canadian Football League, said the study underlines the enormous effect the Grey Cup game and the festival have on a city and province.
"As proud as we are as Canadians, we can sometimes take our greatest treasures for granted," Ambrosie said.
"This study, like the ones that have preceded it, show that the Grey Cup is more than a source of fun, pride and unity. It's a giant-sized economic funnel that pours dollars and people into a host city and province at a time of year that can otherwise be slow for tourism."
The study says the Grey Cup was also a source of civic pride: 93 per cent of local citizens surveyed agreed that the Grey Cup had a positive impact on the city and 94 per cent said the city of Edmonton should host the Grey Cup again.
The report also cites the event's social impact. It engaged an estimated 1,000 volunteers, featured flag football and football skills sessions for youth, and included visits from 4,000 school children from 40 schools who were granted special access, a Diversity is Strength party that celebrated inclusion and campaigns designed to counteract violence against women.
Among the other findings:
•
The total economic impact of $81,146,423 is estimated to be a 6.6 per cent increase from the Grey Cup in 2017.
•
A total of 381 accredited media attended during the week, an increase of 20 per cent compared to the previous year.
•
More than 9,100 stories were published about Grey Cup week, a 62 per cent increase over 2017, complementing a strong social media presence throughout the week.
•
More than 40 festival partners, and 32 league partners activated during the week, adding to the fun and excitement of the Grey Cup experience for attendees.
•
The Grey Cup game garnered a television audience of 3.3 million with a reach of 8.4 million.
•
The average number of days attended by fans was 2.9 days; 11 per cent attended all five days of the event.
•
Thirty per cent of all fans – and 58 per cent of those aged 19 to 34 – attended a Grey Cup event for the first time.
•
Women and those aged 19 to 24 were most likely to score events highly.
"We look forward to the 107th Grey Cup presented by Shaw this November in Calgary, home to our football rivals but also our fellow Albertans, and the Grey Cups that will follow in Regina in 2020 and Hamilton in 2021," Sparrow said.
"We have worked to set a high bar. We know our friends and colleagues across the CFL will work just as hard to meet it or even exceed it and Canadians will continue to rally around the Grey Cup."
(CFL)