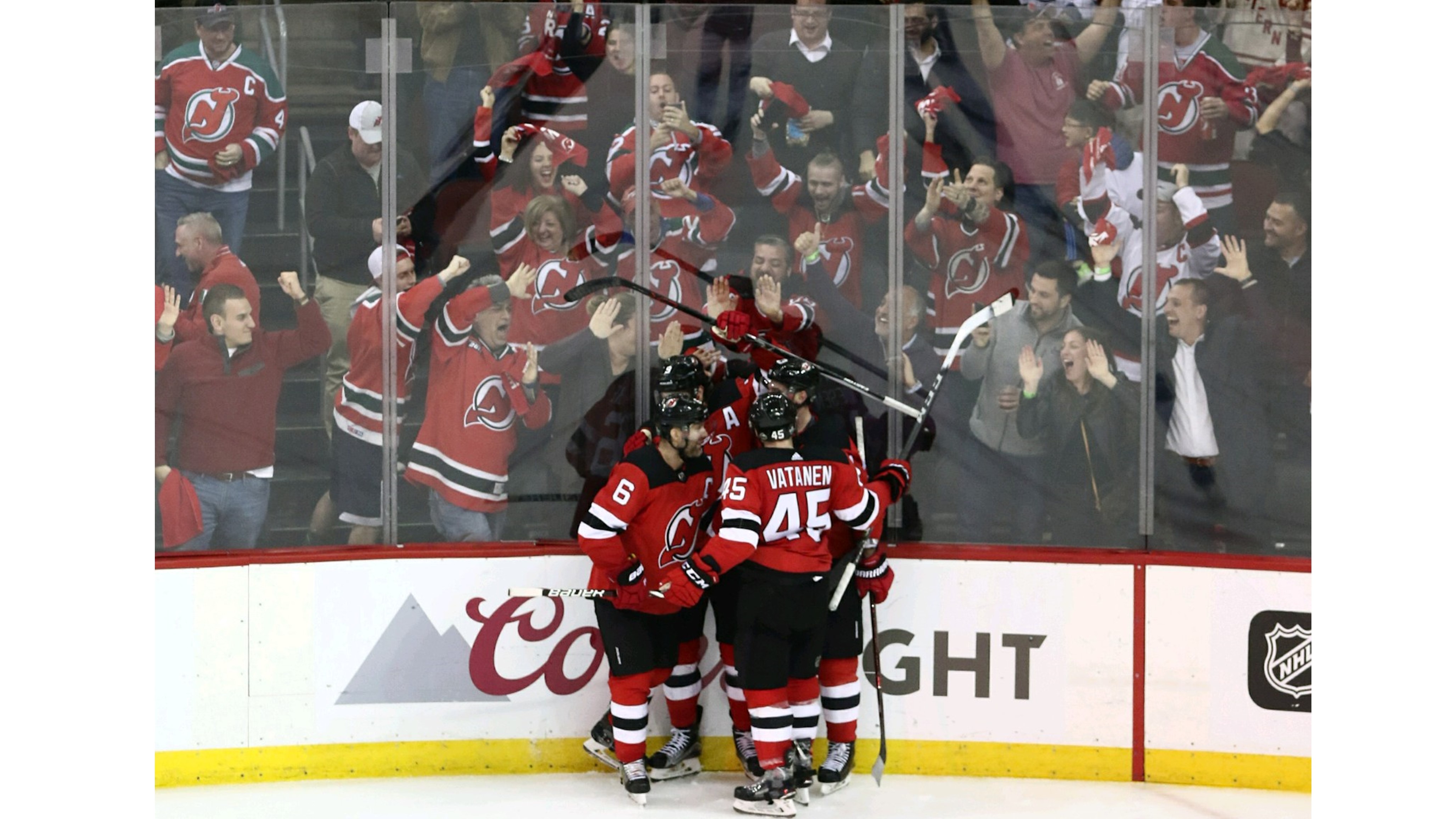 MONDAY RESULTS
Toronto 4 Boston 2
New Jersey 5 Tampa Bay 2
Colorado 5 Nashville 3
San Jose 8 Anaheim 1
THREE TEAMS CUT SERIES DEFICITS TO 2-1
The Maple Leafs, Devils and Avalanche each secured Game 3 victories on Monday to cut their respective series deficits to 2-1:
* Maple Leafs forward Patrick Marleau scored his 69th and 70th career playoff goals to pass Gordie Howe (68) and move into a tie with Steve Yzerman for 16th place on the NHL's all-time list. He recorded his ninth career multi-goal game in the postseason; only Pittsburgh's Sidney Crosby (10) has more among active NHL players.
* Marleau (38 years, 213 days) became the oldest player in Maple Leafs history to score a goal in the Stanley Cup Playoffs, eclipsing the mark set by Norm Ullman (38 years, 109 days) in Game 4 of the 1974 Quarterfinals vs. BOS.
* Trailing 2-1 in the third period, the Devils scored four unanswered goals to defeat the Lightning. New Jersey scored at least four goals in a single postseason period for the fifth time in franchise history and first since the final frame in Game 2 of the 2012 Conference Semifinals at PHI.
* Taylor Hall (1-2—3) became the first Devils player to record three points in a playoff game since Zach Parise in Game 4 of the 2012 Conference Finals vs. NYR (2-1—3). Hall established career highs for goals, assists and points with 39-54—93 in 2017-18.
* New Jersey hosted its first playoff game at Prudential Center since Game 5 of the 2012 Stanley Cup Final vs. LAK (2-1 W).
* The Avalanche raced to a 4-0 lead, led by two goals from Nathan MacKinnon, to snap a 12-game losing streak against the Predators dating to April 5, 2016 (regular season and playoffs).
* MacKinnon recorded his first career multi-goal playoff game. He established career highs for goals, assists and points in 2017-18 (39-58—97), sharing the League lead with 12 game-winning tallies.
* Colorado scored three times in the opening frame, its most goals in the first period of a postseason game since Game 4 of the 2008 Conference Quarterfinals vs. MIN.
* San Jose took a 3-0 lead in a Stanley Cup Playoffs series for the sixth time in franchise history. They are 4-1 in the prior five instances, falling most recently in the 2014 First Round vs. LAK.
SNEAK PEEK AT TUESDAY'S ACTION
Elias notes that the Golden Knights can become just the third team from the NHL, NBA and MLB to complete a four-game sweep to win their first-ever playoff series. The Penguins did so in 1970 (vs. Oakland Seals) and the MLB's Boston Braves did so in 1914 (vs. Philadelphia Athletics).
* Elias adds that only one other team has swept a best-of-seven series at any point in their first-ever postseason: the NBA's Portland Trail Blazers in 1977 (vs. Los Angeles Lakers).
(NHL Media)