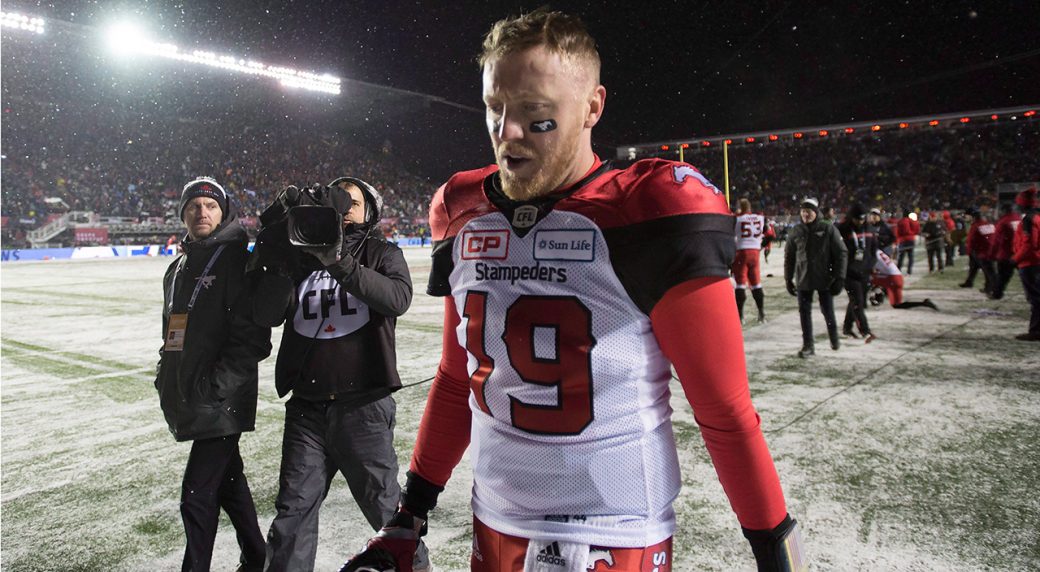 --His Twitter account was colourful, but it also got him into some trouble so Bo Levi Mitchell said Wednesday that he has said good-bye to social media. The Calgary quarterback made the comment in the first of nine "CFL State of the Franchise" conference calls as the Stampeders led things off.
Mitchell says he has a radio show when he wants to talk about something, so he doesn't need Twitter anymore.
On a more important topic, the 2016 MOP was asked about his throwing shoulder which he says is structurally sound and did not need surgery. That shoulder bothered him through the latter stages of last year. Mitchell believes with the work he has done he will be a better quarterback in 2018.
--The NHL suspended Jets defenceman Josh Morrissey one game for the cross-check he delivered to the head of Minnesota's Eric Staal in a 2-0 win Tuesday to put the Jets within one game of the second round. It means the Jets won't have Morrissey or Tyler Myers for Game 5. Myers is still nursing an ankle injury suffered in Game 3.
--With the Pittsburgh Penguins' 5-0 win over the Philadelphia Flyers in Game 4 on Wednesday night, goaltender Matt Murray became the fastest goalie in NHL history to reach 25 playoff wins. He completed the feat in just 36 games, one quicker than Bill Durnan, Terry Sawchuk, Gerry Cheevers, Grant Fuhr, and Patrick Roy - all of whom are enshrined in the Hockey Hall of Fame. In other games, Nashville beat Colorado 3-2. Tampa edged New Jersey 3-1 and San Jose moved into Round 2 with a 2-1 win over Anaheim to complete a four game sweep.

--Erin Popovich, the wife of San Antonio Spurs head coach Gregg Popovich, died on Wednesday, the team announced. The two were married for four decades and had two children and two grandchildren together. Erin, who was 67, had been ill for an extended period of time