--Connor Hellebuyck was the story for the Winnipeg Jets in Game 1 of their Western Conference semi-final vs Nashville.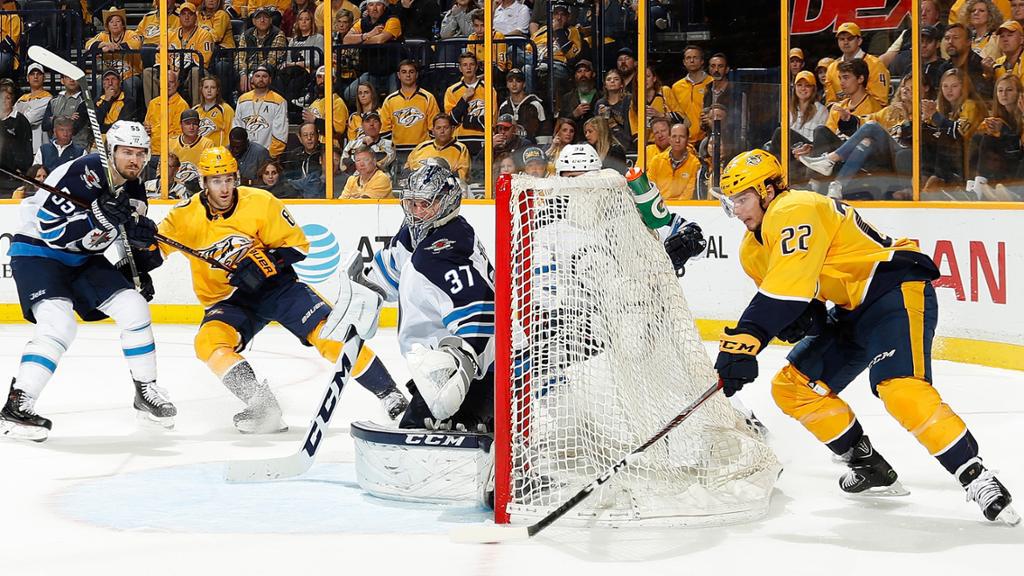 --The Winnipeg goalie stopped 47 of 48 shots as the Jets beat the Predators 4-1. Mark Schiefele had two for the winners. That was the lone game on the NHL playoff trail.
--
The three finalists for the Hart Trophy have been named by the NHL. Up for the MVP are New Jersey Devils left-winger Taylor Hall, Los Angeles Kings centre Anze Kopitar and Colorado Avalanche centre Nathan MacKinnon. All three had career seasons when it comes to points scored.
--
Todd McLellan is coming back to coach the Edmonton Oilers next season without assistants Ian Herbers and Jim Johnson. McLellan's future was up in the air after the Oilers missed the playoffs with a 36-40-6 record despite an M-V-P-calibre season from captain Connor McDavid. In three seasons with the Oilers, McLellan is 114-109-23. Talk is heating up that one of his assistants could be former Calgary head coach Glen Gulutzan.
--The SJHL champion Nipawin Hawks opened the ANAVET Cup with a 4-3 win over the Steinbach Pistons. The MJHL champs look to even it up on home ice tomorrow.
--The Saskatoon Stars will play the St. Albert Slash for the Esso Cup in Bridgewater, Nova Scotia on Saturday. The Stars beat Lanaudiere, Quebec to advance to the final. The Saskatchewan Female Midget AAA champs have gone through the event unbeaten.
--Kyle Lowry had 24 as the Raptors beat Washington 102-92 to win their first round NBA playoff series in six games. The Raptors will meet either Indiana or Cleveland in Round 2. Those teams meet Sunday in Gme 7 of that series.