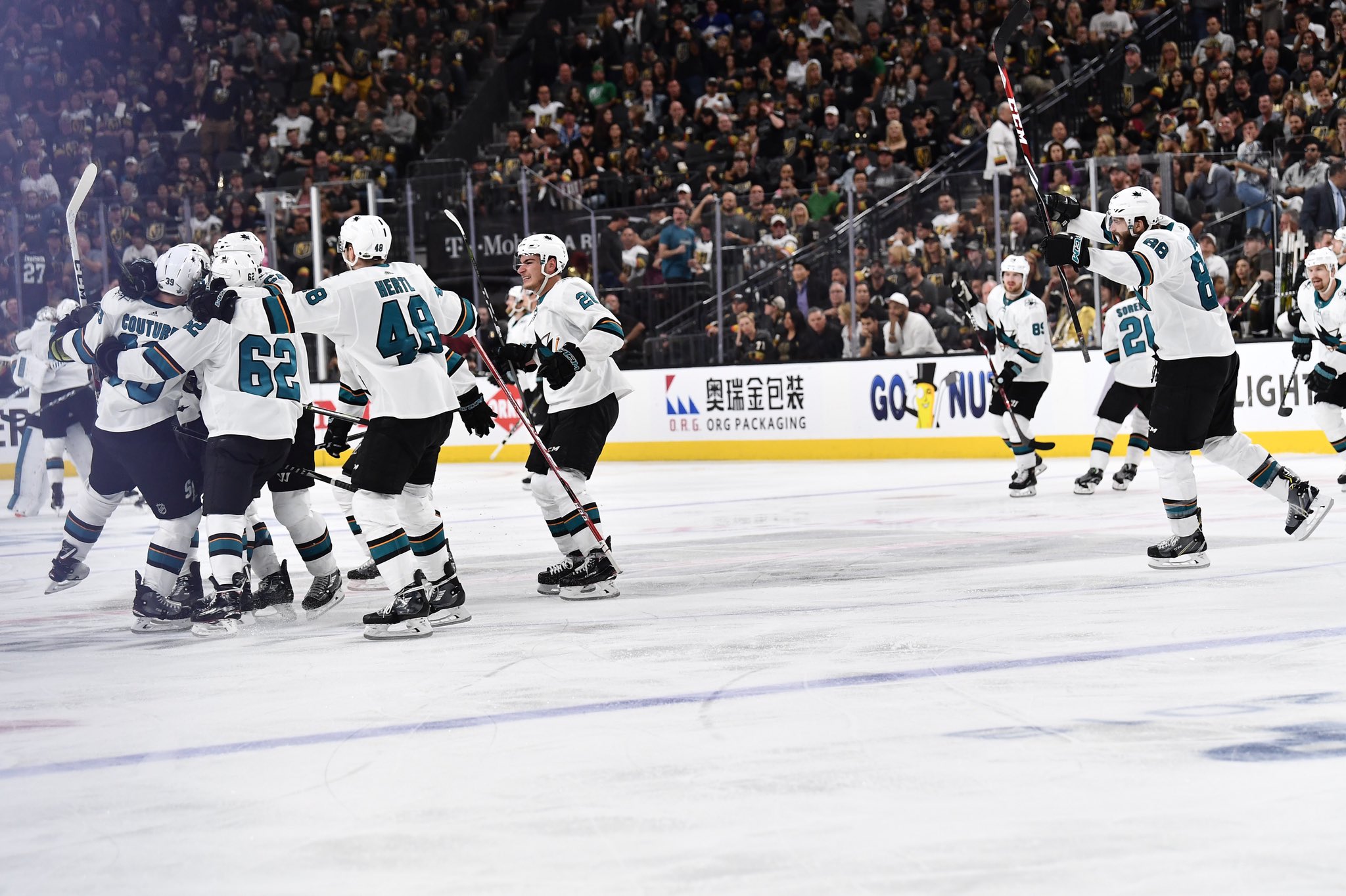 --Logan Couture's power-play goal in the second overtime gave San Jose a 4-3 win over Vegas to even their NHL West semi-final at one. The Knights thought they had won the game in the first overtime only to have a goal called back due to goaltender interference. In Game 1 of the East final, Boston steamrolled to a 6-2 win over Tampa.
--The worst team in the NHL will have the first overall selection at the draft. The Buffalo Sabres won the NHL draft lottery. Carolina will pick 2nd followed by Montreal.
--The Swift Current Broncos will look to win the WHL East title Monday night and avoid a 3rd straight 7th game. Giorgio Estephan had two goals and an assist for the winners. Meanwhile, Everett could not win the Western Conference title on home ice as they were beaten 5-2 by Tri-Cities with Jusso Valimaki getting a pair. Game 6 in that series goes Monday in Kennewick.
--The St. Albert Slash are Canada's midget women's hockey champs for the second straight year. They beat the Saskatoon Stars 2-1 in the final. The Stars had owned the week at the Esso Cup in Bridgewater, Nova Scotia going unbeaten until the final. On Sunday in Sudbury, the Notre Dame Hounds will look to win the Telus Cup as they meet Magog, Quebec. The Hounds advanced with a 3-2 win over Toronto.
--A gold medal for Saskatoon's Sherry Anderson. Her rink won the World Senior Women's Curling Championship in Sweden beating 5-4. At the World Mixed Doubles Championship, the Canadian team of Saskatoon's Kirk Muyres and Alberta's Laura Crocker won the bronze medal with a win over South Korea