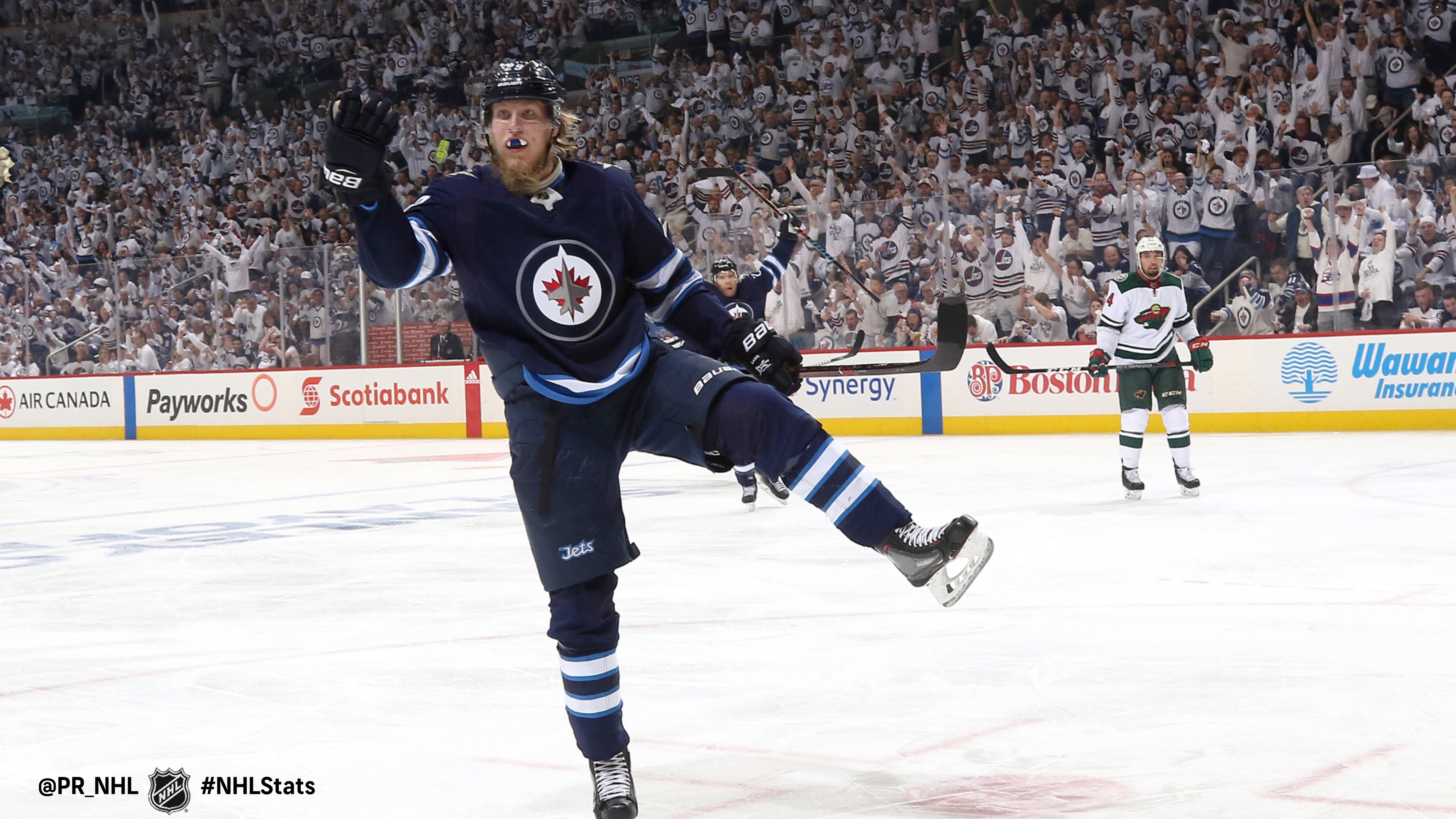 WEDNESDAY SCORES
Pittsburgh 7 Philadelphia 0
Winnipeg 3 Minnesota 2
Las Vegas 1 Los Angeles 0
The remaining five First Round series get underway with Game 1 on Thursday:
* The Presidents' Trophy-winning Predators, who reached the 2017 Stanley Cup Final after being the last team to qualify for the postseason, host the Avalanche. Colorado clinched the final playoff spot this year after making a 47-point improvement over a last-place finish in 2016-17.
* The Ducks visit the Sharks in the second playoff meeting between the California rivals. The first series was an opening-round encounter in 2009 that saw No. 8 Anaheim defeat the top-ranked Sharks in six games. This year marks the fifth time all three California-based teams are in the Stanley Cup Playoffs. The Ducks, Sharks and Kings will attempt to continue a streak that has seen a California-based team advance to the Western Conference Final in eight straight seasons.
* The Lightning set franchise records for wins (54) and points (113) to emerge as the No. 1 seed in the Eastern Conference, setting up a matchup with the Devils. New Jersey reached the postseason after finishing in last place in the Eastern Conference in 2016-17 – their 27-point differential was the highest year-to-year improvement in franchise history.
* The Capitals, who captured their third straight Metropolitan Division title in 2017-18, host the Blue Jackets, who excelled down the stretch with points in 15 of their final 17 games (13-2-2, 28 points). Both teams are led offensively by Russian-born star forwards: Washington's Alex Ovechkin scored a League-high 49 goals to win his seventh career Maurice "Rocket" Richard Trophy, while Columbus' Artemi Panarin set franchise records for assists (55) and points (82).
* Longtime Original Six rivals, the Bruins and Maple Leafs are facing off in the Stanley Cup Playoffs for the 15th time. Toronto holds an 8-6 edge in the all-time series, but Boston has won each of the last four playoff matchups – including a victory in the 2013 Eastern Conference Quarterfinals when the Bruins won the series after becoming the first team in NHL history to overcome a three-goal, third-period deficit in a Game 7.
VETERANS CHASING FIRST CUP, LONG AWAITED PLAYOFF DEBUTS
A trio of veteran players hunting for their first career Stanley Cup championship and a pair of forwards making their long-awaited postseason debut are among the key storylines to watch entering the 2018 Stanley Cup Playoffs:
* Former longtime teammates, Maple Leafs forward Patrick Marleau (1,575 reg. season; 177 postseason GP) and Sharks forward Joe Thornton (1,493 reg. season; 160 postseason GP), who rank first and second, respectively, among active NHL players in career regular-season games, will chase down their first career Stanley Cup on separate teams for first time since 2005-06.
* Predators forward Mike Fisher, who captained the club to a Stanley Cup Final appearance in 2017, returned to the Nashville lineup on March 2 after a brief retirement for another run at his first career Stanley Cup. He is among the most experienced players in the 2018 Stanley Cup Playoffs with 1,104 career regular-season games and 134 postseason appearances across 18 seasons.
* Sharks forward Evander Kane (574 GP) and Devils forward Taylor Hall (529 GP) are both expected to make their postseason debut after more than 500 career regular-season games. The player with the most regular-season games played before making a postseason debut in NHL history was defenseman Ron Hainsey, who appeared in 907 regular-season contests before debuting with the Penguins in 2017 and eventually winning the Stanley Cup.
WEDNESDAY'S RESULTS
All three home teams won on the opening night of the 2018 Stanley Cup Playoffs. NHL Teams that take a 1-0 lead in a best-of-seven playoff series own an all-time series record of 458-209 (68.6%), including a 321-104 mark (75.5%) when those victories come on home ice (via Elias).
FORMER TEAMMATES LEAD CLUBS TO SHUTOUT WINS
After teaming up to lead the Penguins to a second straight championship in 2017, goaltenders Marc-Andre Fleury and Matt Murray each posted a shutout on the opening night of the 2018 Stanley Cup Playoffs.
* Fleury (30 saves) backstopped the expansion Golden Knights to a victory in the first postseason game in franchise history. Vegas became the first team in NHL history to win its playoff debut in its inaugural season when facing a non-first-year team. The Toronto Arenas, St. Louis Blues and Los Angeles Kings also won their playoff debut in their inaugural season but did so against other first-year clubs.
* The Golden Knights joined the Rangers (1927), Blues (1968) and Kings (1968) as the only teams to post a playoff shutout in their inaugural NHL season. The Rangers and Blues also achieved the feat in their postseason debut, while the Kings did so in their second game.
* Fleury recorded his 11th career postseason shutout to move past Ken Dryden and Henrik Lundqvist for sole possession of 11th place on the all-time list among goaltenders.
(NHL Media)