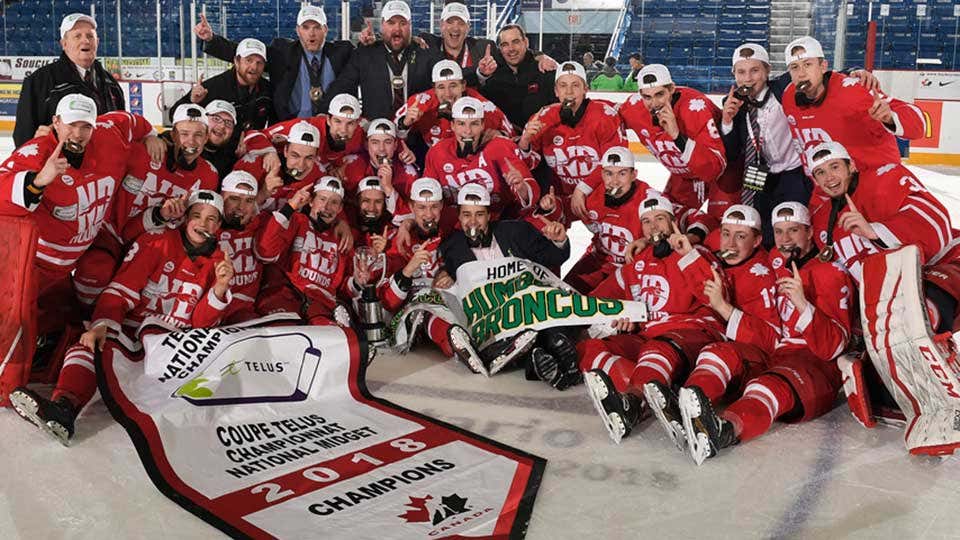 --Congrats to the Notre Dame Hounds. They are the Canadian midget hockey champions for the 5th time. They won the Telus Cup Sunday beating Magog, Quebec 5-1 in the final. Luke Mylymok had three for the winners. The Hounds went through the Saskatchewan Midget Triple A playoffs, the West Regional and the Telus Cup without getting beat.
--Kevin Fiala was the hero for the Nashville Predators. His goal at 5:37 of the second overtime gave the Predators a 5-4 win over Winnipeg to even their Western Conference semi-final at one. Mark Schiefele had tied it with his second of the game with a minute to play in regulation. In the other game, Washington evened their series with Pittsburgh with a 4-1 win.
--White City's Ryan Murray is heading to the World Hockey Championships. The Columbus defenceman has accepted an invite to play for Team Canada. The tournament starts later this week.
--Duron Carter thinks its time to freshen things up. This is what the colourful Rider receiver had to say on Twitter Sunday.
Carter spent his weekend in Moosomin as he appeared at a sportsman's dinner on Saturday after helping out with a high school football practice and soaking in life in rural Saskatchewan.
--The Toronto Raptors know who their 2nd round opponent in the NBA playoffs will be. Lebron James had 45 as the Cleveland Cavaliers beat Indiana 105-101 in Game 7 of their series. The Raptors and Cavaliers will get things started at Air Canada Centre Tuesday.
--The Chicago Cubs love facing the Milwaukee Brewers.
Not only did Sunday's 2-0 win help push the Cubs one game ahead of the Brew Crew in the NL Central standings, it helped them assert an unlikely form of dominance over their rivals in 2018:
The Cubs and Brewers faced off eight times in April with each team hosting a four-game set. The Cubs won seven of those contests and didn't allow a run in five. Altogether, the Cubs have outscored the Brewers 29-9.