Courtesy: Prince Albert Raiders
--We know the Pats and Broncos will finish off their best of 7 first round matchup tonight. We also know now that Prince Albert and Moose Jaw will go the distance with Game 7 at Mosaic Place. Cole Fonstad's 2nd goal of the game at the 11:34 mark of the 3rd was the winner as the Raiders stayed alive for the second straight game with a 5-4 win.
--No surprise here. Connor McDavid was named the NHL's first star of the month for March. All the Oilers superstar did was rack up 13 goals and 28 points in 16 games. The 2nd and 3rd star were Brad Marchand and John Gibson.
-- Alexandre Ovechkin played in career game 1000 on Sunday versus Pittsburgh. In 13 seasons, Ovechkin has missed more than four games only once and never missed more than 10. Take out the eight games for suspensions and the Russian winger has only sat out for injury 21 times out of a possible 1,028.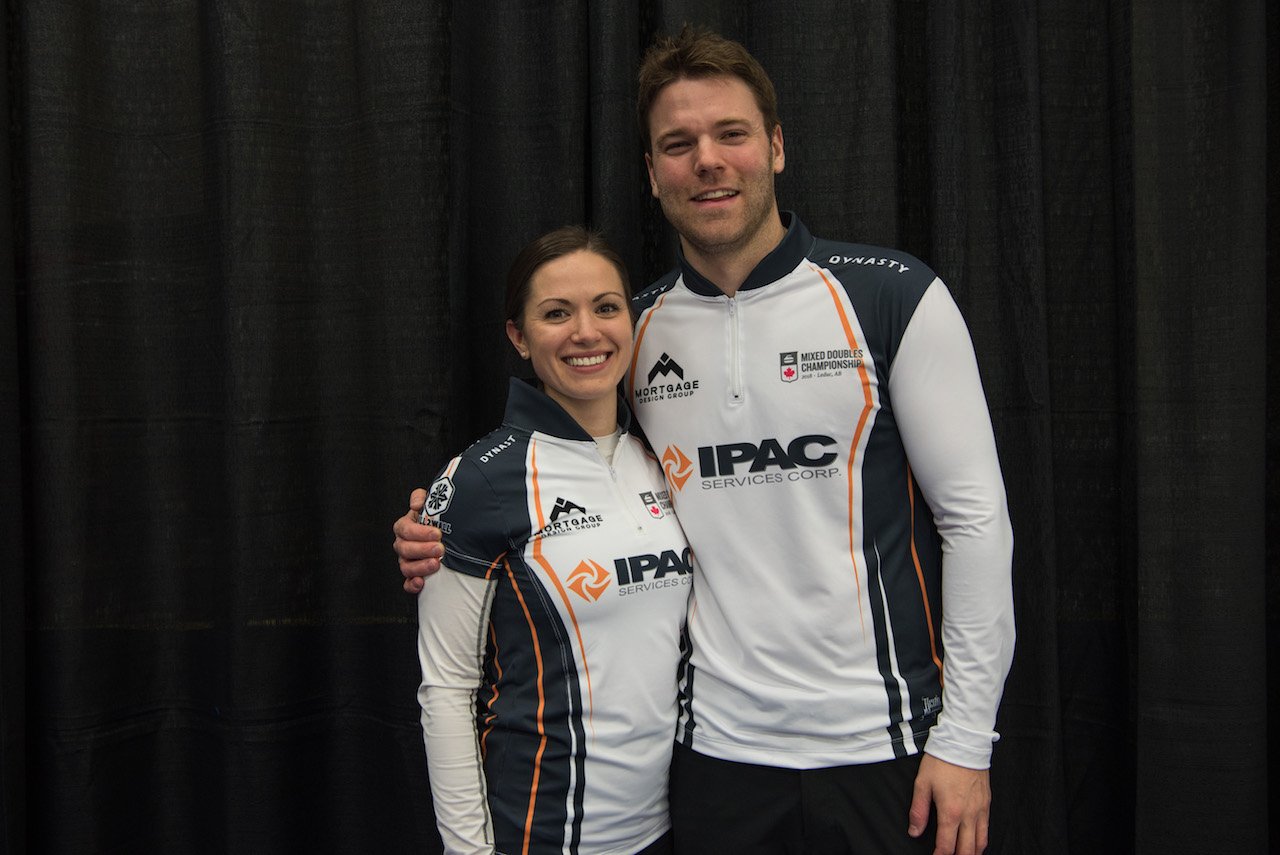 Photo: Curling Canada
--Saskatoon's Kirk Muyres and Laura Crocker of Newfoundland are the Canadian Mixed Doubles curling champ having won the title in Leduc, Alberta Sunday. They will now represent Canada at the Worlds in Sweden
-- The main event of UFC 223 is undergoing a radical change as UFC president Dana White announced Sunday that Tony Ferguson recently tore his LCL and has been pulled from the main event against Khabib Nurmagomedov. White has named featherweight champion Max Holloway as Ferguson's replacement for Saturday's blockbuster fight, which will be contested in Brooklyn, New York, for the official lightweight title.This marks the fourth time in the last two years that a fight between Ferguson and Nurmagomedov has been canceled for one reason or another.